全部产品 LED手电筒 are generating heat during use, especially when you are using a powerful flashlight. Technically speaking, it's the good sign that the cooling system has been driven the heat out of sensitive LED chips and circuits. for that, your flashlight's lifespan will improve, and have a lesser chance to develop a visible dark spot on the dome, which is a risk when LED emitters are over driven without transferring enough heat to the cooling system .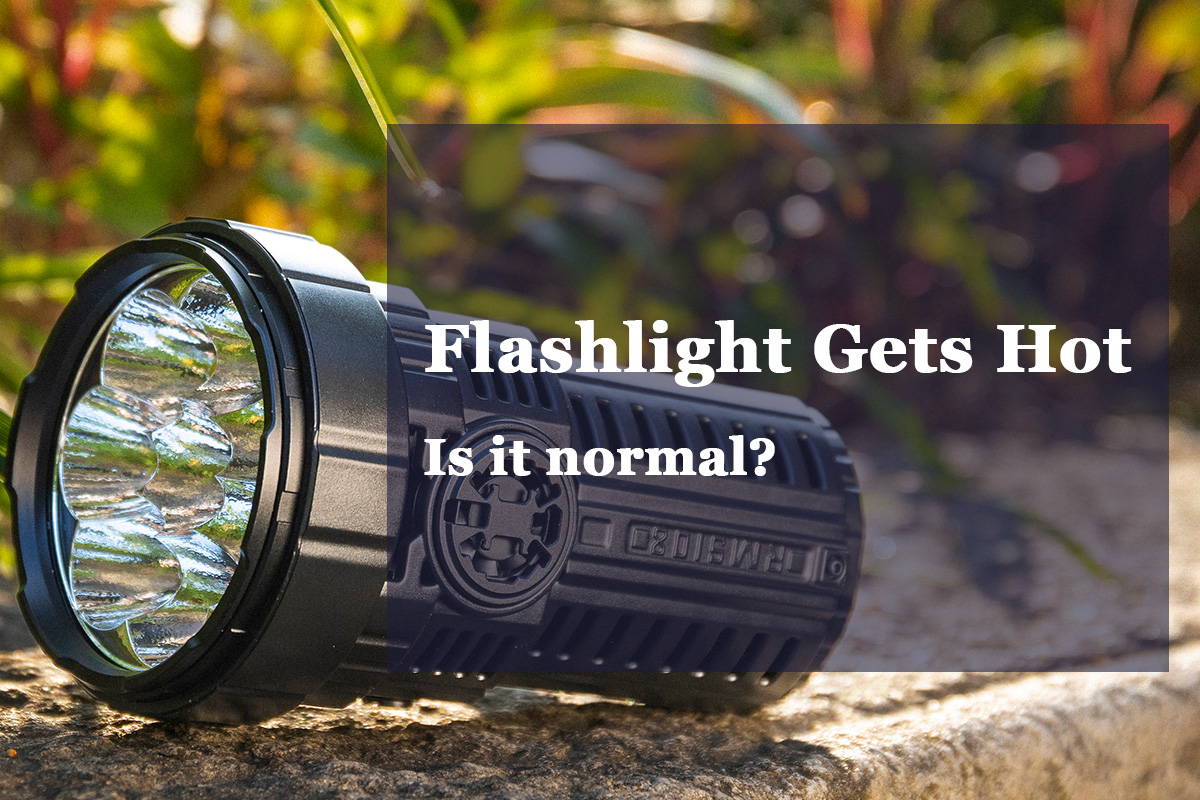 Going with a high efficient LED luminous element such as Cree XHP 2nd LED is the first thing that came to our mind when considering solutions for the heat. After using high quality luminous elements, these powerful LED flashlights still get hot, but they are much more energy efficient when comparing to incandescent and halogen designs, and capable of providing much more lumen output.
Why does my flashlight get hot?
First of all, LED can not directly meet the actual use requirements, LED lamp beads must use LED drive power supply equipment to work properly. LED Drive Power Supply Equipment itself is a heating element, which comes with decent heat-tolerance.
With that been said, the luminous element, being a semiconductor just like any other, must be kept at a temperature well below 100°C. For this reason the LED luminous element is built onto a small aluminium sole plate which has to be cooled by being mounted onto the metal case of the torch with as little thermal resistance as possible. So you are feeling the heat of the LED element on the metal case of the torch.
Is it normal for powerful flashlight to get hot at high levels?
It's normal for your flashlight to get hot during high level use, especially at turbo mode, when LED luminous element are demanded to work at turbo mode, it coverts more electric energy into visible light, and generated more heat during the process. and we put that into consideration at the very early stage when designing a flashlight, That's why we used aluminium to build the flashlight's body in order to provide excellent heat dissipation.
What should I do when my flashlight is hot?
t's always tempting to use your flashlight at turbo mode for some users, we get it because we also do it a lot, but when your flashlight is hot, you may want to consider switching to lower modes or put it aside for a while, if you are using a Imalent powerful flashlight, we also designed a cooling system that you can turn it on independently. With the world's brightest flashlight MS18 and the world's third brightest flashlight MS12 Mini, you can click the button 4 times in order to initiate the cooling system. For powerful EDC flashlights like MS08, you can use the separated cooling shell.
What are the key factors when it comes to reduce the heat?
1.Using high quality LED luminous elements
The most used LED luminous element from Imalent is the XHP 2nd LED, it's the second generation of the highest output Extreme High Power LED, flashlight models like the world's brightest flashlight MS18 and MS12 Mini, including Imalent's EDC手电筒 LD70 are using these.
You might still find some cheap flashlights are still using plastic or steel frames, but aluminium is lighter and better at conducting heat.
3.Designed Fins and Ridges
Flashlight might seem like a very basic tool, however it does require sophisticated circuit design and frame design in order to make it perform at best, Imalent flashlights are generally comes in black, but the frame designs are differ from model to model, because we used every single details to improve the performance of our flashlights.
4.Built-in Cooling System
Imalent flashlights are equipped with a patterned cooling system, some people may noticed the two cooling fans on the surface of the flashlight, there are more to it, a built-in heat pipe radiator is very efficient when it comes to heat dissipation. As people say, with great power, comes great cooling system.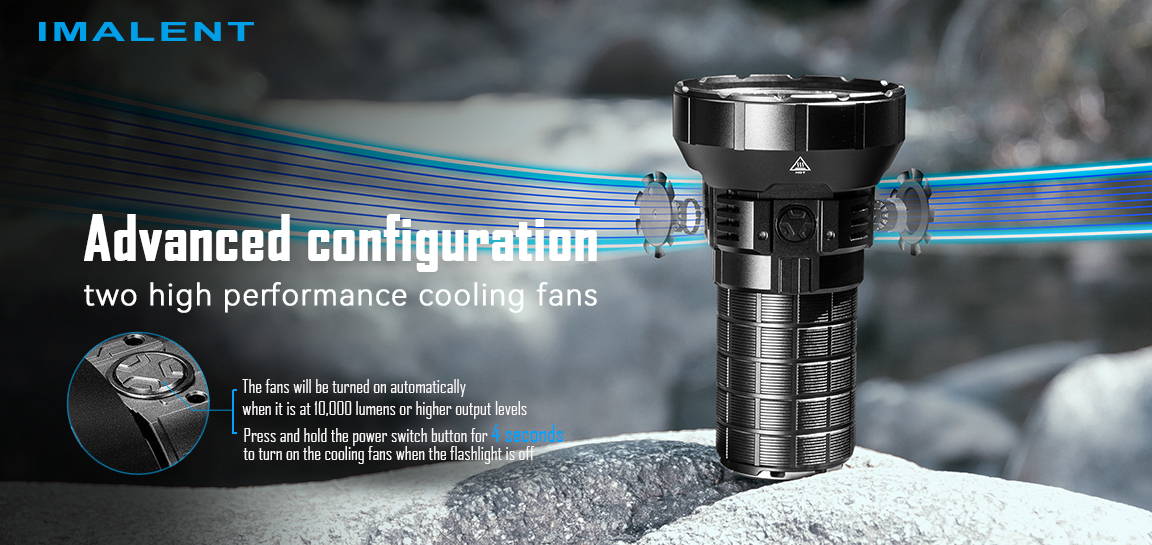 Flashlights are needed in varies situations, there are powerful flashlights for large area surveillance, and EDC flashlights for everyday use in urban areas, no matter what kinds of flashlight you choose, heat generated during use is normal in most of the cases.
Imalent is keen on creating new generation flashlights that is powerful and innovative, we love to push the boundaries, and to challenge the status quo, that's why we produce the world's brightest flashlights. Meanwhile, if you are considering flashlights that's more suitable for general use, you can also find EDC flashlights that are beautifully made and designed for details here at Imalent official store.